At Riad Mayfez Suites & Spa, we strongly believe that the art of welcoming, is led by caring and quality of exchange between the Riad, the staff and the guests.
VALUABLE MEN AND WOMEN
Nearly all our staff are men and women originating from the Medina. They love and know the medina like no one and love to share their passion with our guests.
At Riad Mayfez Suites & Spa we especially value curious and creative minds. Most of them have learned their jobs with us.
But what we are most proud of, is that they care for our guests with their hearts.
RESPECT FOR THE CULTURAL SPECIFICITIES
Morocco is known for its natural hospitality. Good faith, good intentions and availability are keys of this hospitality.
At Riad Mayfez Suites & Spa we respect and cherish this genuine and spontaneous hospitality. Different from the standardized efficiency of the international codes that travellers are used to, the Moroccan hospitality comes from the heart and gives a real sense to human relations.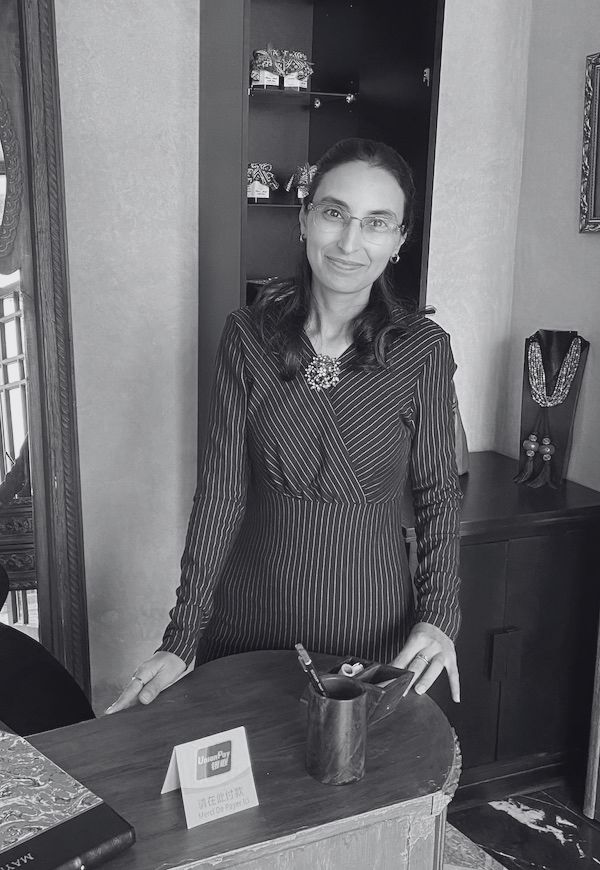 FAIR TRADE
Sharing the values of modern Morocco and breaking the code of the « cheap made in Morocco » cliché, at Riad Mayfez Suites & Spa, we chose to make of respecting social values our motus.
In compliance with the Moroccan legislation, we believe that respecting the rights of our employees is essential to build a lasting relationship with our team.
We praise ourselves to having a united team which has been accompanying us in our daily tasks for several years.
With this philosophy in mind, we strive to offer the best value to our guests, while respecting the rights of our employees and preserving our historic home in the heart of Fez.
YOU WILL BE WELCOMED BY OUR COLLABORATORS
Houda, our manager; Mohamed and Majda, our butlers; Simo, housekeeper and veteran with fifteen years of service at Mayfez, he stayed at the Riad during the whole restauration process; his wife, Meryem, in room housekeeper, because at Riad Mayfez we know how to make hearts beat; Khadija, "dada", Chef, discreet, not very talkative, she is our kitchen queen. Amina, the fairy fingers of the Riad, who enlights the Spa, and finally, Chioua and his wagon, probably the first person you will meet, as he is in charge of escorting our guests from the garage to the Riad.
Dominique, owner of Mayfez spends a month on two in Fez, the other in Cairo, so there is a good chance that you can chat with her a bit and if her husband, Moulay accompanies her, then he will most certainly share a drink with you at the bar.