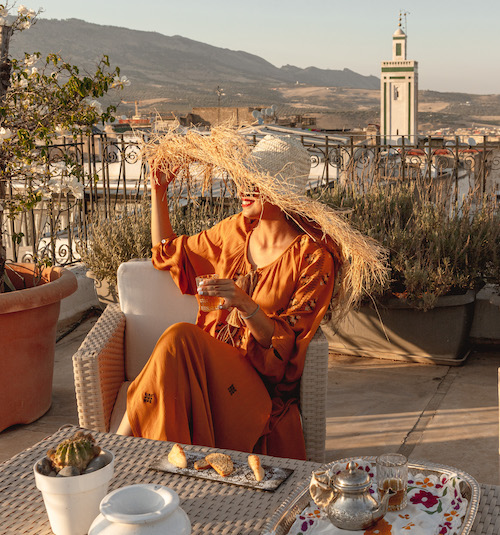 THE ULTIMATE PLACE TO BE 
The terrace, a hallmark for warm and joyful moments, fitted with covered sitting areas and canopies, to shelter from the breeze and sun, offers staggering views on the magnificent stage, where the medina plays key role.
Directly accessible by lift, the Roof Top is the ideal place to enjoy our picnic baskets, or simply relax, drink a glass of tea or a cocktail under the canopies.
360° PANORAMIC VIEW
The Atlas Mountains, surround a sea of adobe roofs and green enameled tiles, where satellite dishes, reminding us that we are living in the XXIst century, are floating. At center stage of this oriental decor, the songs of the minarets, punctuate the day, with divine peacefulness.