You have decided to pack your luggage for a trip to Morocco, an exotic destination just a few hours from Paris, London or Berlin.
Unwind by the pool, taste spicy and colourful dishes, shop in the lively souks, relax at the spa…

But what do you need to put in your luggage?
CHECK HEALTH STANDARD IN FORCE FOR YOUR TRIP TO MOROCCO
Travel has become an administrative headache.
The worst thing would be to be turned away at the border by a zealous official.

To avoid any chaotic holiday start, make sure you are up to standard with the sanitary requirements of Morocco.
Prepare a wallet with all the necessary travel documents and check their validity.

Information on our website are updated regularly. Alternatively, you can contact us.
HOW TO PACK FOR YOUR TRIP TO MOROCCO
Obsessively tidy or airheaded, everyone has his own way of packing. Personally, I rather like the Marie Kondo method which allows to pick directly from the suitcase without having to unpack. This is particularly interesting for short stays or tours.
Yet if you prefer packing and unpacking from hotel to hotel, at Mayfez, we have planned well fitted closets and dressing rooms.

Marshal Lyautey said of Morocco «it is a cold country where the sun is hot».

This sentence is at the basis of my packing process. Indeed, when the sun goes down, depending on the season, it can be cold and even very cold in Morocco. Fez is located inland and has a continental climate. Temperature variations are therefore extreme.
TRAVEL TO MOROCCO IN WINTER
Temperatures are quite warm until mid-November. Beyond, you will begin to have a wintery feeling. Morocco takes, then, a completely different glamour.

It's time for dinners at the fireplace, hot vapors from the hammam, hikes overlooking the snowy peaks of Middle Atlas, and teatime on the roof top to enjoy the late afternoon sun.

In your suitcase, "cocoon" sweaters, cashmere ideally, for its warm and soft feeling on the skin. Jeans are a must for their comfort and the fact that they suit any situation, sporty with a jumper and a pair of walking shoes, elegant, with black jacket and matching pumps.
For evenings, nice flannel pants are both warm and elegant. For your feet, good walking shoes and a pair of black pumps, for the evening.
On the quite chilly mornings you will enjoy a windproof jacket and for late afternoon and evenings a wrap-around cape is both chic and warm.
SPRING AND AUTUMN TRIP TO MOROCCO
In autumn and spring, temperatures in Morocco, are mild, sometimes really warm during the day and cool at night.

Autumn and spring are the best seasons to explore and discover, but they are also the seasons where you will have to load a little more your suitcase, because the temperature variation between day and night is important.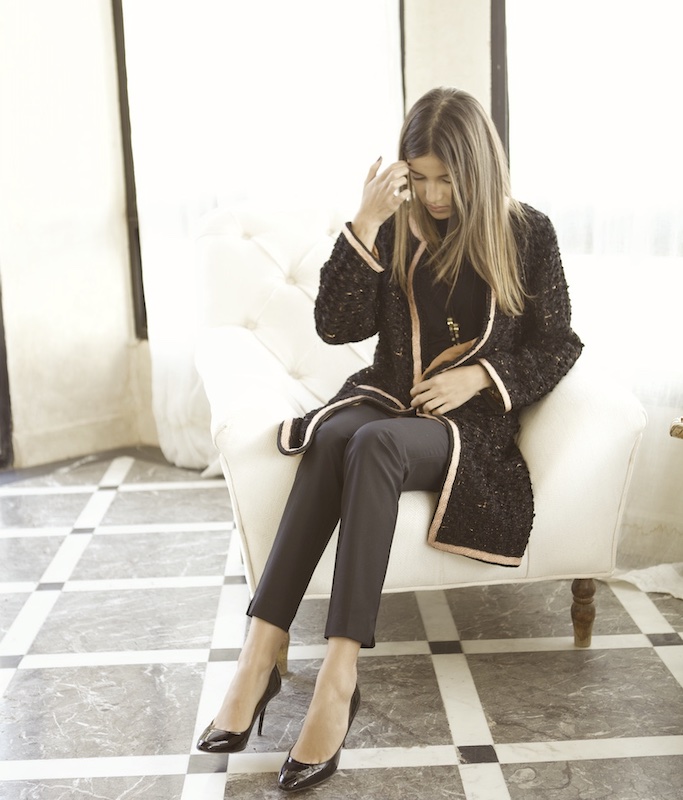 Your wardrobe should therefore consist of linen, but also a lifesaving pair of jeans and a good sweater for late afternoons.
Should you have forgotten your scarf, you will find great ones at my friend Laurence's concept store, Médin'ART, a few steps away from Mayfez.

In case of rain, we will put our umbrellas at your disposal.
TRAVEL TO MOROCCO IN SUMMERTIME
Summer is low season in Fez and so in Marrakech
In summer, you can definitely pack very light when visiting Fez.
As a precaution, you may pack a light jumper, but it is very likely that you will not need it. In fact, it is not uncommon that summer temperatures soar up to 45°C (113°F) during the day and drop only to 25°C (77°F) at night.
the medina is not crowded. Bazars are open late at night as the merchants close during the hottest hours of the day to enjoy a well-deserved afternoon nap.

Personally I love this season. It is at this time of the year that I best enjoy the comfort of the riad. I read, sleep under the breeze of the canopies on the rooftop, in the evening I bathe in the warm water of the pool. My meals are light and full of greens. I stock up on salads and fruits.
How to pack for summer?
When planning your wardrobe, be careful not to offend local customs. Morocco is a Muslim country and Fez is a very religious city, although people are quite open minded, micro-shorts are not recommended just like crop-tops, if you want to avoid been stared at like a meat stall.
Therefore, I would recommend you'd rather pile of vaporous or knee-high long dresses and skirts, tank tops or tunics so as linen pants. Most important is the comfort and lightness of the materials. You will find plenty cheap and nice pieces in the souk.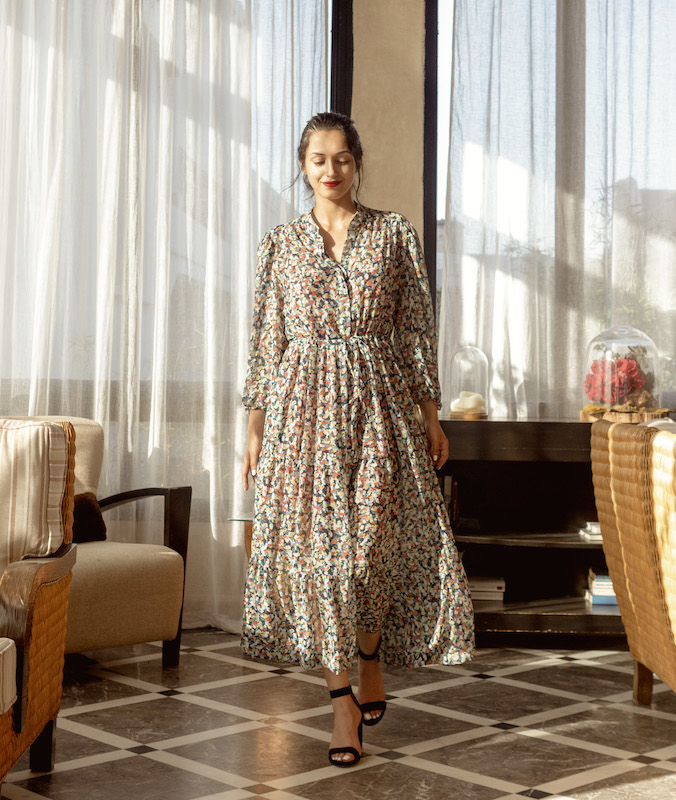 For evenings, give a boost to your day dresses with ethnic jewelry, the medina hosts quite a few nice jewelry bazars where you may pick nice pieces.
For your feet, think comfort. Sneakers to walk, flip-flops or sandals to wander around the riad. For evenings, why not, a beautiful pair of designer slippers at my friend Cecile's?

In any case, avoid the Gucci fur sandals… I remember this lady, a few years ago, who went to visit the medina with pink fur sandals and came back a few hours later with grey-fur ones…
AVOID TO CLUTTER UP YOUR SUITCASE
You actually want to save some space for shopping at the souk. Beware that the pieces you have chosen to pack mix and match.
In fact, your jeans will look perfect with your black sweater enhanced with this colorful sling and silver bracelet, for which you will have a crush in the souk. A little Marissa Berenson style that you will totally assume.

Actually, for a three-days stay you should need, two to three bottoms and no more than 4 tops.
But most important, don't forget your bathing suit. Mayfez' swimming pool is heated from mid-March to mid-November and the jacuzzi is in free access.
ENJOY YOUR TRIP!